Expert Audiologists You Can Trust
Discover How Easy it is to Improve Your Hearing and Your Life with the Right Hearing Specialists.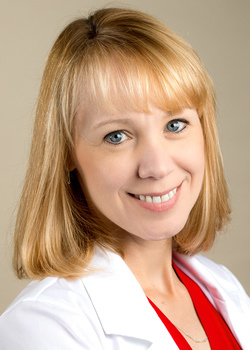 Marylyn Koble, M.S, CCC-A
Owner/Audiologist
Marylyn Koble graduated cum laude from Texas Christian University with a bachelor's degree in Speech-Language Pathology. She received her master's degree in audiology from the University of North Texas. Marylyn's 20-year career has been spent in several ENT practices as well as several private practices, including 15 years here at Audiology Associates. She opened her own practice, Koble Hearing, in 2016, to provide in-home hearing healthcare to patients and purchased Audiology Associates of DFW in August 2018.
» Read Full Bio
Marylyn is excited to be "back home" at Audiology Associates! When she's not working to help patients hear better Marylyn spends time with her husband and two rescue dogs. She enjoys photography, gardening, and watching any sport played by her beloved TCU Horned Frogs.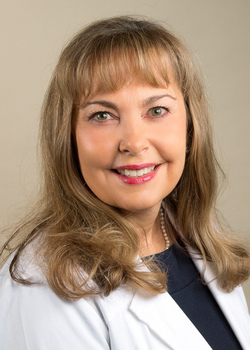 Elizabeth Johnson, Au.D.
Doctor of Audiology
Elizabeth Johnson completed her master of audiology degree at the University of North Texas in 1982. A doctoral degree in audiology was earned from the University of Florida in 2004. Dr Johnson's lengthy career has been spent in educational audiology, otolaryngology offices and private practice. She is an advocate for the hearing impaired and has lobbied for hearing assistive loops in our community.
» Read Full Bio
In her time away from the office, Dr. Johnson enjoys spending time with her family and organic gardening. She is always on the lookout for a new drought tolerant, minimal maintenance, profuse blooming plant.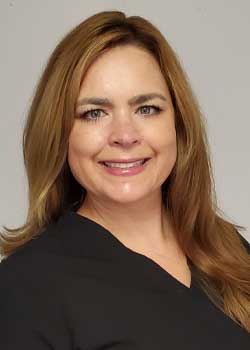 Marla Gracia Au.D.
Doctor of Audiology
Dr. Marla Gracia graduated Summa Cum Laude from Baldwin-Wallace College with a Bachelor of Arts in communication disorders. Her doctoral studies in audiology were completed at the University of North Texas. Dr. Gracia has been a licensed audiologist in the state of Texas working with ear, nose, and throat physicians for over a decade. She collaborated with the faculty in the UNT College of Music where she evaluated musicians' attitudes towards noise and hearing protection.
» Read Full Bio
Her clinical background includes adult and pediatric diagnostic hearing evaluations, vestibular assessments, cochlear implant programming, tinnitus masking treatments, and hearing aid evaluations, fittings, and verifications. Dr. Gracia is passionate about helping patients enjoy a greater quality of life through hearing healthcare.  
Marla takes great pleasure in spending time with her husband, children, and dogs. She enjoys relaxing with a good book, traveling, and staying physically fit with exercise and martial arts.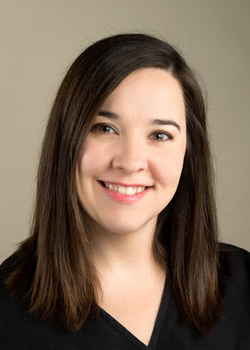 Kellie Lorensen
Office Manager
Kellie Lorensen started at Audiology Associates in 2005 and took over the position of Office Manager in December 2012. She has a Bachelor of Business Administration in Accounting from UT Arlington and has more than 17 years of customer service experience. While working to keep the office running smoothly, she also takes pride in making sure our patients' needs are met.
» Read Full Bio
When not at the office she enjoys spending time with her husband and daughter, watching movies, hiking with her family and dogs, cheering on the Texas Rangers, and traveling.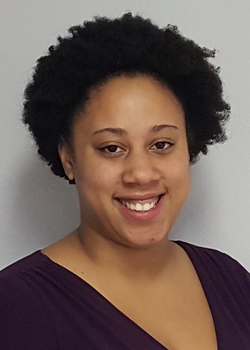 Jasmine Jenkins
Audiology Assistant
A native of New Hampshire, Jasmine Jenkins joined Audiology Associates in July 2019. Jasmine attended Howard University and left a successful career in the hospitality industry to embark on a new adventure in Texas. Jasmine loves learning and tackled the Audiology Assistant coursework with hard-work and enthusiasm. All her coursework has been completed and when processed she will be awarded an Audiology Assistant license by the State of Texas.
» Read Full Bio
In her free time, Jasmine can be found playing with her dogs, Hendrix and Riley, and enjoying the delicious meals prepared by her boyfriend (and professional chef), Isiah.
Real People. Real Stories.